TAMBOPATA RAINFOREST 4 DAYS
TAMBOPATA RAINFOREST
4 DAYS
Highlights
A journey through the precious Amazon filled with adventure, nature, wild life and stunning landscapes of Tambopata.
Explore the spectacular macaw clay lick "collpa" in the Bahuaja-Sonene National Park and the pristine Sandoval lake in the Tambopata National Reserve.
Take walks through the National Reserve and the Bahuaja Sonene National park
This tour is a must for nature lovers in the heart of the Peruvian amazon.
Itinerary at a Glance
| Days | Destinations | The Experience |
| --- | --- | --- |
| Day 1 | am Fly from Lima or Cusco to Puerto Maldonado in the jungle and continue to the lodge by boat | 4-hour motorboat trip up to Tambopata river to the Lodge observing river turtles, capybaras and caiman on route. Nocturnal hike into the jungle with the guide and observe frogs, insects and some mammals |
| Day 2 | Jungle Lodge | Hike to the Macaw Clay Lick El Chuncho with hundreds of parrots and macaws gather to eat clay. Hike into the forest and learn about medicine plants. |
| Day 3 | Puerto Maldonado | Boat to Puerto Maldonado and visit the Sandoval lake where we can paddle the boat, hike along the banks observing herons, monkeys, hoatzin, kingfishers and more. Enjoy the swimming pool in the lodge |
| Day 4 | Fly to Lima and connect to your international flight | Transportation to the local airport |
Itinerary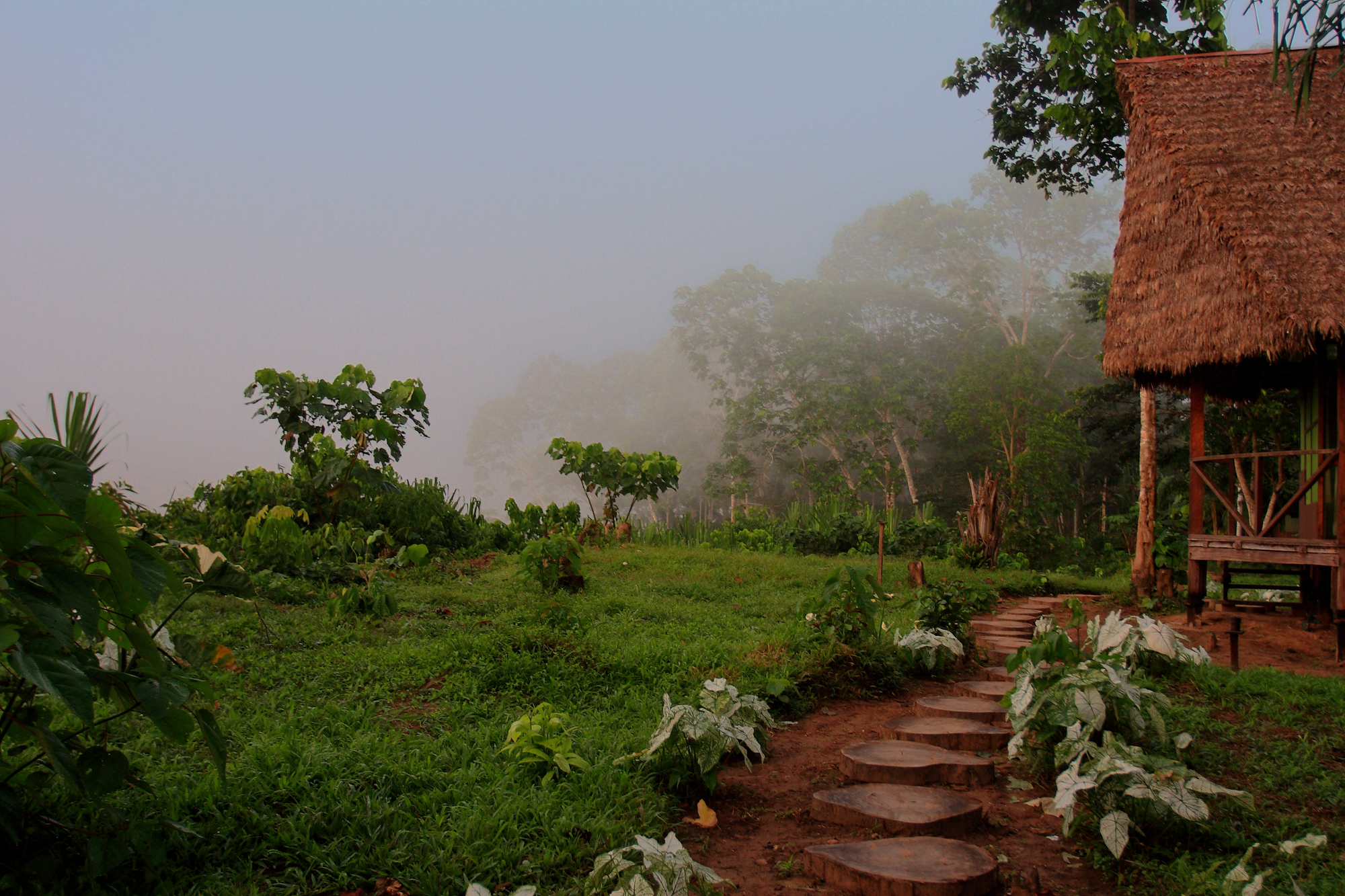 Day 1
Day 1 Puerto Maldonado – Wasai Lodge 4D/3N
Fly to Puerto Maldonado where our Wasai staff will give you a warm reception at the airport and transport to the WASAI Maldonado Ecolodge, where you will receive a welcome tropical fruit beverage. After a short briefing about the tour, you will embark on a 4-hour motorboat trip up the Tambopata River to WASAI Tambopata Lodge & Research Center (box lunch on route). During the trip we will observe the local farms and the jungle wildlife; like the capybaras, the largest rodent in the world, river turtle, Caymans and different species of birds. Get settled in your lodge.
Afterwards, we will have a brief introductory walk in the forest nearby to learn of the ecology and hear some wildlife natural history and observe the nocturnal life of insects, frogs of various colors, and an occasional encounter with nocturnal mammals. Return to the lodge for dinner. We will enjoy the diverse sounds of the jungle which will accompany our first night in Amazonia. Enjoy a peaceful sleep with the sounds of the jungle.
WASAI Tambopata Lodge
Box lunch and dinner included
Day 2
Day 2 Macaw Clay Lick in the Bahuaja-Sonene National Park
Early wake up at dawn to take a light breakfast and begin with our 40-minute journey upstream to the Macaw Clay Lick "El Chuncho" in the Bahuaja-Sonene National Park. Upon our arrival, weather permitting, we will observe one of the greatest wildlife spectacles where hundreds of parrots and different species of macaws gather to eat clay. Then, we´ll walk through the river beach searching for animal footprints while enjoying a refreshment.
We will return to the lodge to have a delicious breakfast and take a short nap or enjoy the facilities or some adventure activities like swimming in the Tambopata River, kayaking on the river, or fish in the river where there are 250 species of fish.
After lunch, we will have an ethno botanical walk into the rainforest by the Tambopata cross path, to learn about plants and medicinal trees of the area. In the evening, we embark again to make a nocturnal caiman search. Night at
WASAI Tambopata Lodge
Breakfast, lunch and dinner included
Day 3
Day 3 Sandoval Lake – Wasai Maldonado Ecolodge
After breakfast, we will take a boat ride to WASAI Maldonado Ecolodge, in Puerto Maldonado where we will relax in our bungalows and enjoy a tasty lunch. After lunch, we will leave and travel for thirty minutes on the Madre de Dios River, to the access trail to Sandoval Lake, a beautiful rainforest oxbow lake, a 3 km hike to the banks of the lake. There we will board a canoe to paddle around the lake taking in the beauty of the landscape and observing the wildlife, such as kingfishers, herons, hoatzins, monkeys and more.
We will hike back to the Madre de Dios River and return to Puerto Maldonado. Enjoy the modern and comfortable bungalows of WASAI Maldonado Ecolodge. After dinner we will be able to rest or go around the city on foot or on bicycle. You can enjoy the swimming pool and its cascade surrounded by tropical vegetation.
WASAI Maldonado Ecolodge.
Breakfast, lunch and dinner included
Day 4
Day 4 Puerto Maldonado – Lima or Cusco
Enjoy breakfast, before your transfer to the airport for your flight to your next destination Lima or Cusco.
Breakfast included
End of Services
Included
Pricing
Contact Us